Description
Step 1: 
firstly, in a blender take 180 grams parle-g biscuit and blend to a fine powder. make sure to blend in batches to avoid any pieces of biscuit. keep aside.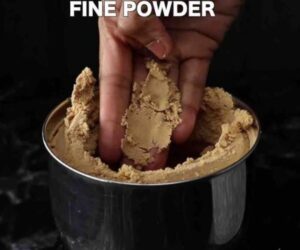 Step 2: 
2. in a large bowl, using double boiler method melt 1 cup dark chocolate and 1 tsp butter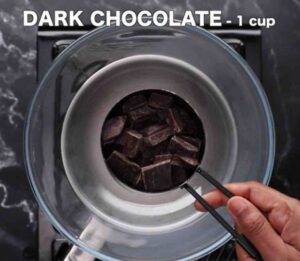 Step 3:
3. stir and melt until the chocolate melts completely. you can alternatively melt the chocolate in the microwave.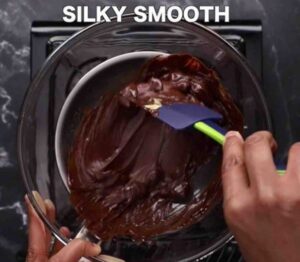 Step 4:
4. now add powdered biscuit, 2 tbsp sugar, ¼ tsp baking powder and ½ cup milk.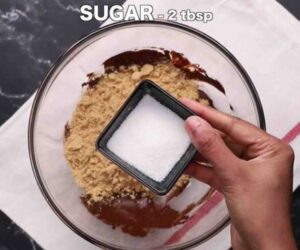 Step 5:
5. mix well-adding milk as required forming a smooth batter.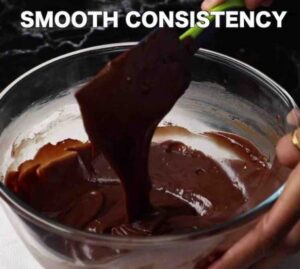 Step 6:
6. to bake the cake in oven or kadai, make sure to preheat for 5 to 10 minutes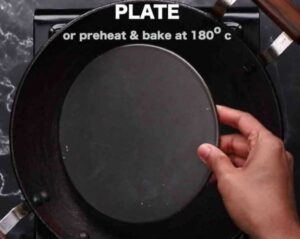 Step 7:
7. take small ramkein and add half the cup of batter.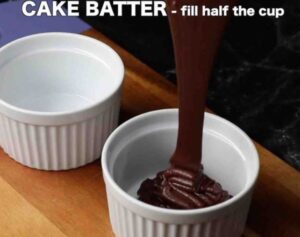 Step 8:
8. drop 4 pieces of dark chocolate pieces into it.