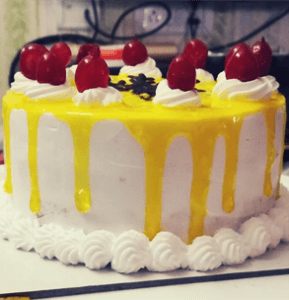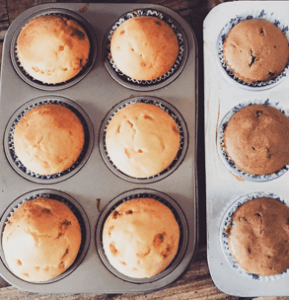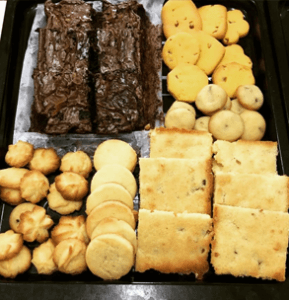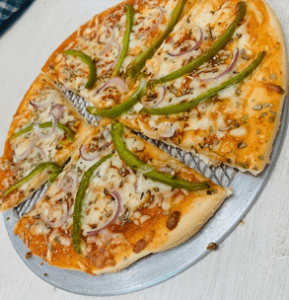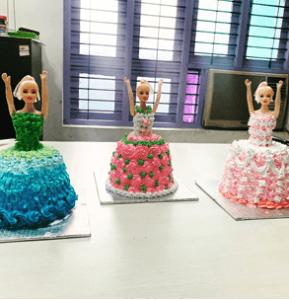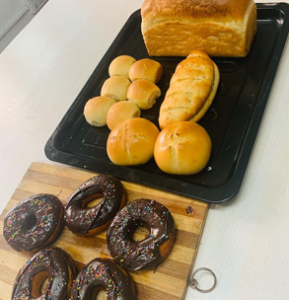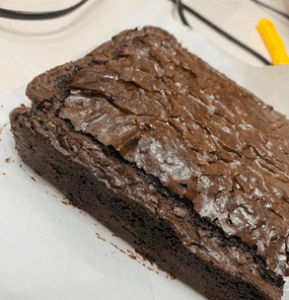 WANT TO DISCUSS MORE?
Fill out the short form below, Our representative will call you shortly!

2 Weeks Extensive baking class
If you think you can bake and should take it to the next level or if you want to turn your passion into a small startup or if you want to become a home Baker then this is the course you should opt for. This 2 weeks(7 sessions) extensive class will provide you with all the necessary items required to master the skill.
For further details on course please submit an enquiry or feel free to contact 9360374456.
4 Weeks professional bakery and confectionery course
A complete handson course on bakery and confectionery items starting from the scratch covering all decoration methods Trending in market. You should take this course if you want to start a bakery. This 15 sessions course will equip you with the skills required to start a bakery.

Best Cake Baking Classes in Chennai
"Cakes are like books: There are new ones you want to read and old favorites you want to reread."
― Ellen Rose
Divinity starts from food. If food is given by god for us to survive then learning to cook is the way to approach him. While cooking food gives the feeling of happiness, Baking gives us the satisfaction. It creates a feeling of responsibility, observation, patience and finally achievement. Baking is not just a method to make cakes; it's an art of creating a wonder. That melts your heart when you visualise it in real and melts in your mouth when you consume it bite by bite.
Baking involves the collaboration of science and art which also indulges the feeling of a threat as baking is among the very few techniques of cooking where you have to completely observe and understand the bio of the recipe in order to wield success over it.
Two major things to remember in order for a successful baking are getting the ideas of its making a recipe. They are,
Why it is the way it is?
What are the techniques in order to achieve it?
These two things are the most challenging to understand.
FUN FACT: The word 'cake' comes from Middle English kake, and is probably a borrowing from Old Norse.
'An art learnt never goes down in vain'
So, how do I learn these methods and become a master of baking? As we undertake one of the best baking classes in Chennai, we will help you in making you understand the entire concept clear and crisp. So that you don't need anyone one to help you anymore in baking. It can help you to kill time in a very enthusiastic way. Learning cake baking classes in Chennai is not just a hobby to learn. It provides you confidence, determination and a sense of entrepreneurship. It helps you to stand upright in life without any support from anyone.
'Learning to bake is like a skydiving'
Baking is taught to you by Artists, not by teachers. It's more like exchanging the ideas in mind to the oven to create a piece of art. If not given at most care, love and passion it goes half-baked, similarly if not learnt with complete passion all the lessons learnt will be wasted. So give your everything and we will make you something for sure. That's why learning in professional bakery classes in Chennai is important.
FUN FACT: November 26th is National Cake Day
Mastering the Skills 
Baking:
Is carries a different level of phases. Right from learning how to make dough, dough and water proportions, consistency etc. We will give you absolute knowledge about all the baking techniques. In order to get a clear idea of baking, we will make you bake Vanilla and chocolate base cakes. So that you will know how to bake a cake yourselves without anybody's help.
ICING:
'Icing the cake' is a common phrase used in real life. But it is not easy as it sounds. The icing is a skill and test for one's inner capability of designing and decorating.  It requires creativity more than what to study or learn. It can be daunting for the beginners who had no idea about icing prior to this session. We cover from the basics about how to make icing bags, a mixture of creams, adding colours and how to finish cakes with designs and patterns. Once you have learned the skill, then you can put your imagination to work and explore many things and create your own icing.
The taste varies from person to person. This experiment in taste is what brings fun on this topic. It is always exciting to try out different kinds flavours. Because each one gives a different feel when consumed.
Generally, icing consists of two main mediums, Buttercream and Fresh cream. We will make you learn both the methods.
Piping & Frosting:
This part will be interesting for many of the new learners. Who would not love to frost the chocolate sponge that you are later going to bake? You, in turn, create a beautiful Black Forest cake.
Hmm sounds yummy right?
It doesn't stop there. You will make use of the piping techniques and take the black forest to the next level by enhancing and elevating it.
Thus, you immerse your thoughts of imagination into this process and deliver a marvellous creation.
Black and White:
Now, this might be the right time to explore how to make the two ever favourite cakes. Yes, indeed it's the Black and White Forest cakes. Mm… Sounds mouth watery isn't it. For each of them, exclusive demonstration classes will be held. How it is made. An icing on the white sponge and black sponge. Piping techniques carried out on them. Enhancement of the cake. Everything will be taught to you. It would be a visual treat to watch.
Royal Red:
Here comes the royal red velvet cake to make your day even more surprising. Know everything about the Red Velvet cake. Get to know how the fluffy red spongy base is made with some moisture holding in it. Creaming up Red velvet is a never let go opportunity for you.
Chocolate Treat:
Last but not the least. Here come the legend Chocolate Cakes. It was our childhood favourite cake and still is. Can't take hands off a chocolate cake ever. Learn to make such a masterpiece which you will never stop to make in the home after learning. Definitely, your kids won't let you to for sure.
Learn all kinds of Chocolate cakes Choco Almond, Choco Bon-Bon, Choco Button, Choco Fantasy, Choco Fudge, Choco Mocha, Choco Mousse, Choco Truffle, Choco Vanilla, Choco Walnut and much more exciting combos in chocolate cakes.
Tools to craft:
For any art to learn. The crafting tools are the basic necessity. So, as a part of baking classes in Chennai, we also provide you with the Piping Bag, Nozzle, Icing Knife, Cake Decorator (Comb), Measuring Spoon & Measuring Cups for your enhancement in baking skill and become a pro in cake baking.
FUN FACT: The world's largest wedding cake weighed 15,032 lb and was made by chefs at the Mohegan Sun Hotel and Casino, Uncasville, CT in February 2004
ABOUT US:
HAPPIE RETURNS was initially started out as online cake delivery venture. Our only motto is to reach all the people who are in need of a cake but don't find time to go to a bakery shop to get it. People who desperately need a cake at the last minute of an event. A loving husband who is far from reach from his loved one on the eve of their wedding day.  A loving friend who wants to surprise his buddy on his birthday. To all the wanting souls we want to be a bridge in their life to make their happy moment a precious one.
We are basically food lovers. We respect food and always try to find a million ways to satisfy our customers. So, as a new milestone. We want to give the people the knowledge and power of baking. So that they would also wield the power of the baking art and make a name for them. We wanted to share our experience and knowledge to empower the people in a baking stream through professional bakery classes in Chennai. It's just a small step for a greater milestone.
So come and join us in this crusade and be the one you longed to become someday. 
"Have your cake and eat it… there's no other reason to have a cake!"